To say that there are lots of apps to choose from in Windows 10 is an understatement. In a 2018 statement, Microsoft said that there are over 35 million apps on the platform. The sheer number of this apps makes it hard to know which ones are worth downloading. To make things easier for you, here is our list of the best free Windows 10 apps you can download, including the best apps to play videos, edit photos, web browsers and more.
01. – Opera Web Browser – The best browser for windows 10
Opera has a long history of creating innovative in the Web browsers. In fact, several things we take for granted in our Web experience originated in the Norwegian-built browser, including a tabbed interface, popup blockers, and integrated search. After loading up on and subsequently stripping itself of unique features, Opera has returned to innovating and differentiating itself, with built-in ad-blocking, pop-out video, a battery saver, a turbo compression scheme, and now even a free built-in virtual private network (or VPN) that's as fast as many premium services. The company behind Opera recently agreed to be acquired by a Chinese consortium that we hope continues the company's tradition of innovation, strong privacy features, and independence continues.
Official website: Here
02. – VLC: Best Free Multimedia Player for Windows 10
VLC media player (previously the VideoLAN Client and commonly known as simply VLC) is a free and open-source, portable, cross-platform media player software and streaming media server developed by the VideoLAN project. VLC is available for desktop operating systems and mobile platforms, such as Android, iOS, iPadOS, Tizen, Windows 10 Mobile, and Windows Phone. VLC is also available on digital distribution platforms such as Apple's App Store, Google Play, and Microsoft Store.
VLC supports many audio and video compression methods and file formats, including DVD-Video, video CD and streaming protocols. It is able to stream media over computer networks and can transcode multimedia files.
Official website: Here
03. – Kaspersky free – The best antivirus software you can find.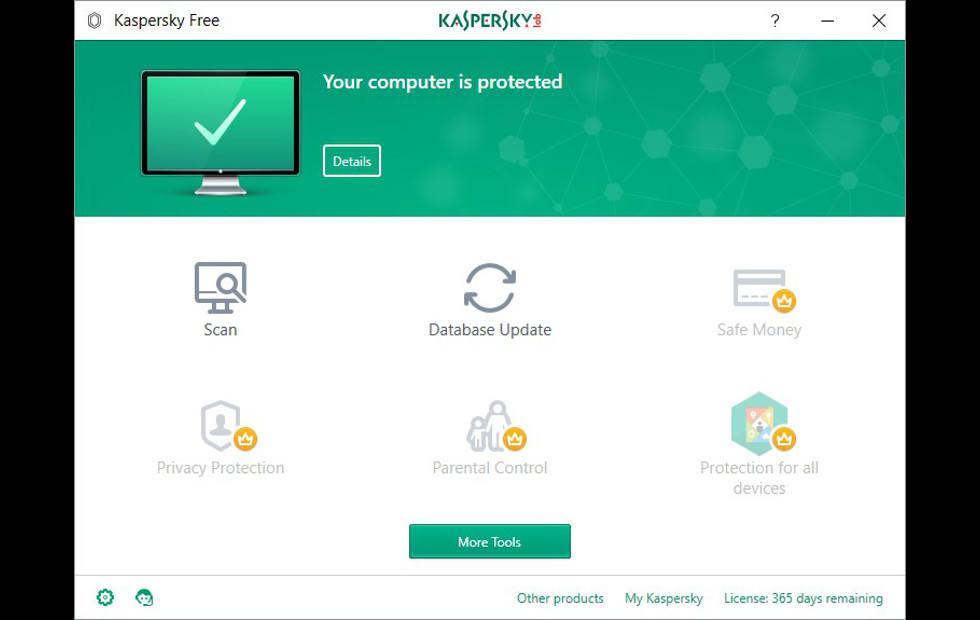 Kaspersky Free Antivirus comes with a free 1-year license; after it expires, you can renew it — again free of charge. Lifehack: After installing Kaspersky Free Antivirus, you can switch to the trial version of Kaspersky Internet Security at any time, without having to download any additional files.
Kaspersky Internet Security (often abbreviated to KIS) is an internet security suite developed by Kaspersky Lab compatible with Microsoft Windows and Mac OS X. KIS offers protection from malware, as well as email spam, phishing and hacking attempts, and data leaks. Kaspersky Lab Diagnostics results are distributed to relevant developers through the MIT License.
Official website: Here
04. – Libre office – the best alternative to Microsoft Office for free
If you want a word processor app, but you don't want to pay for Microsoft Office, LibreOffice is a great alternative. This free Windows 10 app comes with a powerful word processor that has all the same features you would find on Microsoft Word, and you can even save a document and open it with Microsoft Word.
Official website: Here
05. – Adobe Photoshop Express – Free Photo Editing with the power of Adobe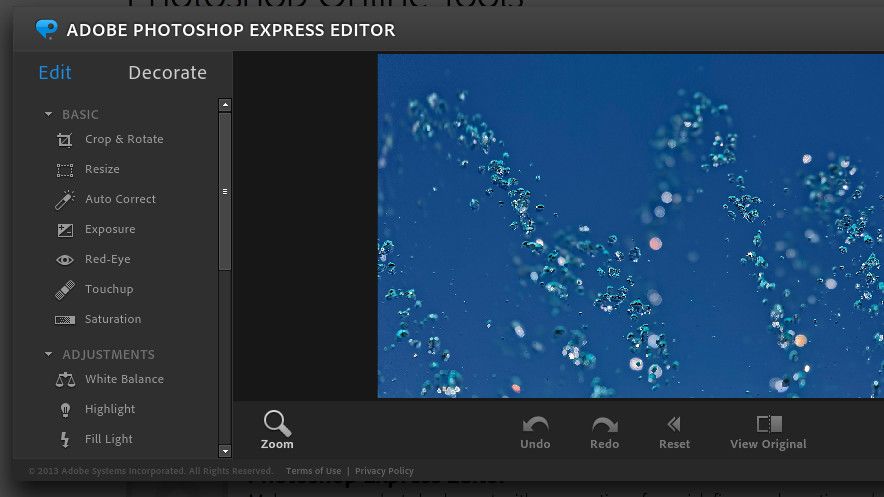 Adobe Photoshop Express is the best free photo editing app that you can download on your Windows 10 PC. With great features for giving your photos touch-ups, this app is easy to use and will be a great addition to your arsenal of Windows 10 essential apps.
With Photoshop Express, you can add filters to your photos, remove red eyes and blemishes, crop, adjust contrast and exposure, add borders or backgrounds, and more. You can also turn your photos into collages or assemblages for that extra artistic touch. 
Official website: Here
06. – Notepad++ – The best text editor in Windows you can find
Notepad++ is a text and source code editor for use with Microsoft Windows. It supports tabbed editing, which allows working with multiple open files in a single window. The project's name comes from the C increment operator.
Notepad++ is distributed as free software. At first the project was hosted on SourceForge.net, from where it has been downloaded over 28 million times, and twice won the SourceForge Community Choice Award for Best Developer Tool.
Official website: Here
07. – CCleaner – The best software for cleaning the entire windows 10 operating system
CCleaner ( originally Crap Cleaner), was developed by Piriform (a company acquired by Avast in 2017), is a utility used to clean potentially unwanted files and invalid Windows Registry entries from a computer. It is one of the longest-established system cleaners, first launched in 2004. It was originally developed for Microsoft Windows only, but in 2012, a macOS version was released. An Android version was released in 2014.
Official website: Here
08. – TaskbarX – Best Windows 10 Personalization App
TaskbarX gives you control over the position of your taskbar icons.
TaskbarX will give you an original Windows dock like feel. The icons will move to the center or user given position when an icon gets added or removed from the taskbar. You will be given the option to choose between a variety of different animations and change their speeds. The animations can be disabled if you don't like animations and want them to move in an instant. The center position can also be changed to bring your icons more to the left or right based on the center position. Currently all taskbar settings are supported including the vertical taskbar. And Unlimited taskbars 🙂
Official website: Here
09. – Recuva – Best file restore app
Recuva is an undeletion program for Windows, developed by Piriform. It is able to undelete files that have been marked as deleted; the operating system marks the areas of the disk in which they were stored as free space. Recuva can recover files deleted from internal and external hard disk drives, USB flash drives, memory cards, portable media players or all random-access storage mediums with a supported file system.
Official website: Here
10. – LastPass – Best password manager for free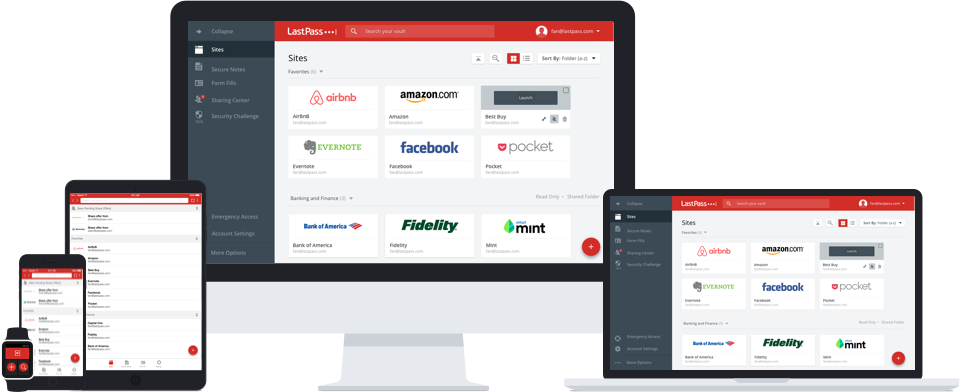 LastPass keeps track of your user IDs, passwords, and other settings; stores them in the cloud; and offers them to you with a click. LastPass does its one-way salted AES-256 encrypting and decrypting on your PC, using a master password you have to remember. The data that gets stored in the cloud is encrypted, and without the key the stored passwords can't be broken, unless you know somebody who can crack AES-256 encryption.
Official website: Here
Wrapping up
This apps seem to be my personal favorites for now. However, there are several options to choose from on Windows.
If we missed listing out a cool app worth trying out, let us know about it in the comments below. As always, we'll extend our list with your suggestion.
We hope you enjoyed this article. if that is so please rate this page with the stars bellow and subscribe to our YouTube channel or follow us on twiter.