Kile
is a TeX/LaTeX editor to edit TeX/LaTeX source code. It runs on Unix-like systems including Mac OS X and Linux, as well as Microsoft Windows via the KDE on Windows initiative, with the Qt and KDE libraries installed.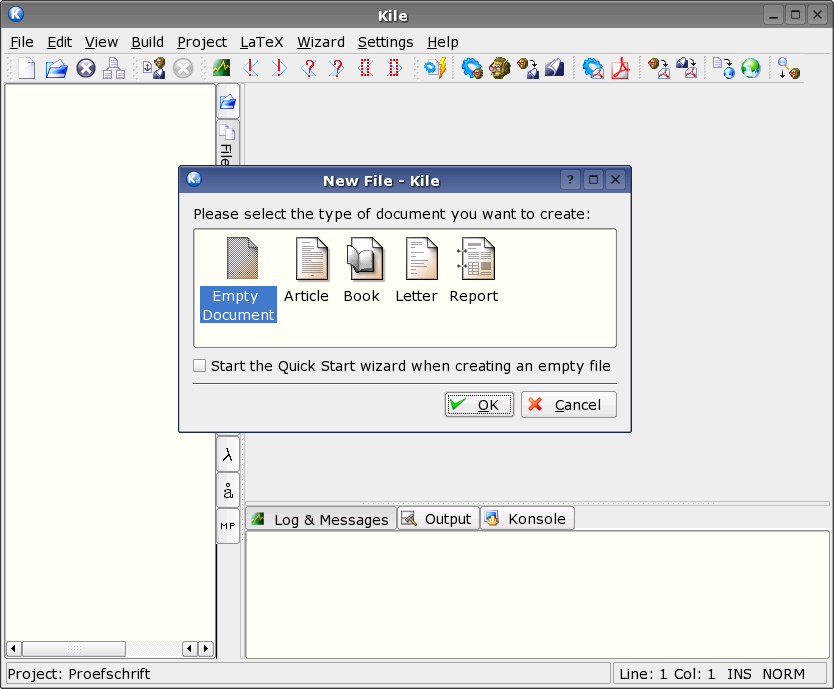 You can use a TeX/LaTeX editor for a variety of documents. Not just limited to scientific research, you can also add your code, start writing a book (academic/creative), or draft articles.
An interactive solution with the option for preview, and several features, should come in handy if you regularly work with LaTeX documents.
Kile is one such option by KDE, available for Linux and other platforms. In fact, it is one of the best LaTeX editors available for Linux, which we decided to highlight separately.
How To Install Kile on Ubuntu Linux?
The installation is very easy and simple and can be done with the terminal just type:
$ sudo apt install kile

Unfortunately, it does not offer a Flatpak or a Snap package. So, you will have to rely on the standard packages available from repos.
Key Features
Compile, convert and view your document with one click.
Auto-completion of (La)TeX commands
Templates and wizards make starting a new document very little work.
Easy insertion of many standard tags and symbols and the option to define (an arbitrary number of) user defined tags.
Inverse and forward search: click in the DVI viewer and jump to the corresponding LaTeX line in the editor, or jump from the editor to the corresponding page in the viewer.
Finding chapter or sections is very easy, Kile constructs a list of all the chapter etc. in your document. You can use the list to jump to the corresponding section.
Collect documents that belong together into a project.
Easy insertion of citations and references when using projects.
Flexible and smart build system to compile your LaTeX documents.
QuickPreview, preview a selected part of your document.
Easy access to various help sources.
Advanced editing commands.
Conclusion
In this simple tutorial we installed and reviewed Kile LaTeX Editing Environment and some of it's key features. You can check other editors in this topic: 10 Best Lite Command Line Text Editors In Linux[Easy To Use]