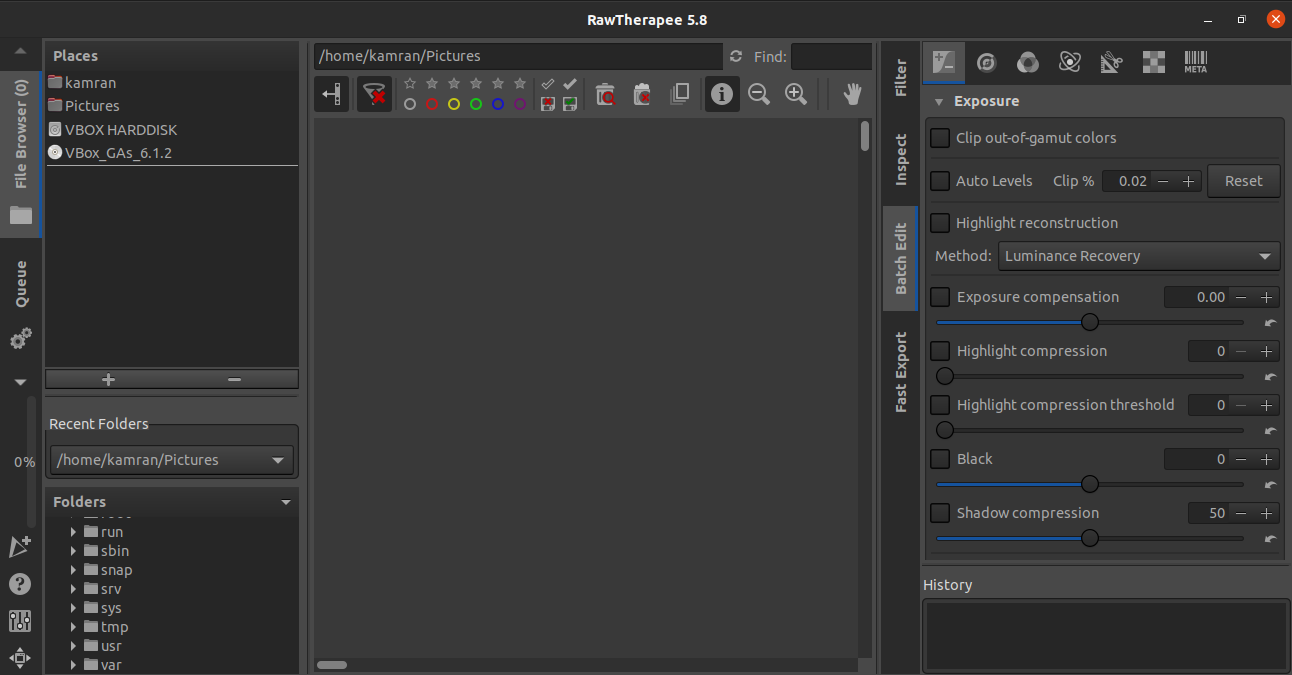 RawTherapee is a powerful, cross-platform raw photo processing system, released as Free Software (GPLv3). It is designed for developing raw files from a broad range of digital cameras and targeted at users ranging from enthusiast newcomers who wish to broaden their understanding of how digital imaging works to professional photographers.
RawTherapee provides a powerful suite of tools for you to produce amazing photos and showcase your creativity.
Key features include:
High Image Quality – Non-destructive, 32-bit (floating point) processing engine, modern demosaicing algorithms, and advanced color+detail editing bring you the best tools to develop images of the highest quality from your raw files
Outstanding Raw Support – RawTherapee gives you best-in-class demosaicing, including using two demosaicing algorithms on the same image, compositing pixel-shift raw files with automatic ghost masking, working with multiple-frame raw files, dark frame subtraction, flat field correction, and hot/dead pixel correction!
Freedom for Free – RawTherapee is Free and Open Source software. This means you can use it free of charge, wherever you like and however you like as long as you abide by the copyleft GPLv3 license.
You can check out the official web site from: Here
How to install RawTherapee in Ubuntu?
We are going to use apt to install RawTherapee:
sudo apt 

get

 update


sudo apt install rawtherapee-data


Code language:

 

JavaScript

 

(

javascript

)
Unfortunately, the RawTherapee version available in Ubuntu Software Center may not always be the latest one. If you want to install the latest version in Ubuntu, you can install it via an unofficial PPA.
sudo add-apt-repository ppa:dhor/myway


sudo apt update


sudo apt install rawtherapee

Also this software is very popular so you can find it in the Ubuntu software center:
Conclusion
An this article we installed RawTherapee using the terminal, an alternative mirror and via the official Ubuntu software center. If you know other cool photo processing tools, please tell us in the comments bellow.
We hope you enjoyed this article. if that is so please rate this page with the stars bellow and subscribe to our YouTube channel or follow us on twiter.